Countdown to Reservations End Date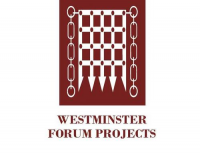 Event Details
Starts on:
05/12/2019 08:30 AM
Ends on:
05/12/2019 01:00 PM
Location:
Central London, UK
Description
This one day seminar will bring out latest thinking on the use of data, evidence and research in teaching, learning and improving pupil outcomes.
It takes place with increased emphasis from the Department for Education and Ofsted on implementing and developing an evidence-based approach to teaching - but with concerns that not enough schools are engaging.
The conference will be an early opportunity for delegates to assess how Ofsted's new research backed inspection framework is working in practice following its introduction this September.
There will be keynote contributions from Professor Daniel Muijs, Deputy Director, Research and Evaluation, Ofsted; Natasha Wilkinson, Programme Manager, Education, NESTA and Dr Desmond Bermingham, Chief Executive, Australian Council for Education Research (ACER) UK.
The agenda includes:
• The place of data and evidence within teaching - progress following the introduction of the inspection framework
• Developing a model that effectively uses data and evidence within teaching practice
• Practical issues for schools - staff training and development, teacher time and resources, and access to evidence
• Supporting improvements in outcomes for young people and the effective use of data
• Growing the use of data and evidence and spreading best practice - the role of technology, partnerships and sharing evidence to support outcomes
• Teaching as an evidence-informed profession - the approach to teaching, support for teachers, and development of evidence-based methods and best practice.