Countdown to Reservations End Date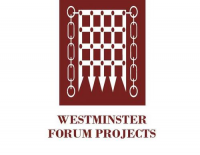 Event Details
Starts on:
25/03/2020 08:30 AM
Ends on:
25/03/2020 01:00 PM
Location:
Central London, UK
Description
This one day seminar will examine the implementation of Ofsted's new inspection framework with delegates assessing progress in the implementation of the Ofsted inspection framework 2019.
Sessions will examine the impact of the new framework so far on the inspections process and standard of schools, as well as the use of transitional judgments by inspectors, particularly around the quality of education.
Discussion is expected to focus on how schools are adapting to the framework's four new judgements - the quality of education, behaviour and attitudes, personal development and leadership and management - alongside the progress made by schools in reducing teacher workload following the new frameworks introduction.
Further sessions will examine the impact of the new and extended inspections for good and outstanding schools, following the announcement by government that Ofsted would now be able to inspect schools previously judged as outstanding.
Attendees will discuss the priorities for school leaders in adapting their leadership model to meet the leadership and management criteria set out in the new framework.
They will consider how school leaders can approach creating and shaping a vision for the success for their school that can support its progression and improvement in standards - and the role of governors and staff in achieving this.
There will also be discussion on the development of an effective ethical leadership model within schools, and its implementation as a whole-school approach.
The agenda also looks at the implementation of the new school finance rating, with Government to work with Ofsted on its use in inspections, and what it means for spreading best practice in the financial management of schools and multi-academy trusts.
Sessions will also examine the next steps for developing school curriculum at primary and secondary level.
It takes place as Ofsted introduces the new quality of education judgment on a transitional basis as part of the new framework.
Delegates will assess the changes schools have made to their curriculum to meet the new judgement, as well as exploring what lessons can be learnt from inspections into school's curriculum and curriculum intent so far.
Further discussion will consider the opportunities and challenges for schools to ensure its pupils are receiving a comprehensive education through effective curriculum design, as well as how schools can ensure their pupils are culturally literate.