Countdown to Reservations End Date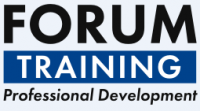 Event Details
Starts on:
20/11/2019 09:00 AM
Ends on:
20/11/2019 03:30 PM
Location:
Millennium Gloucester Hotel & Conference Centre, London SW7 4LH
Description
Ofsted's new Education Inspection Framework will be introduced in September 2019 – could schools do more to be prepared? With a change to judgement areas and a new focus on quality of education, the School Inspection and Improvement Conference is here to provide School Leaders with the opportunity to get ahead and prepare for key inspection changes – to work towards achieving outstanding.
This one day conference is known for hosting high-quality speakers to delivery high quality information – with plenty of networking opportunities too.
Attendees may expect:
• Preparing for the new 'Education Inspection Framework 2019' – get ahead with leading information on Ofsted's new inspection framework and discuss the judgement areas schools need to focus on to achieve outstanding
• Quality of education – understand what Ofsted determine what contributes to the quality of education and what School Leaders need to prioritise in order to meet and surpass new performance measures
• Behaviour and attitudes – develop positive attitudes for learning and learn how your management of behaviour and attitudes will be inspected
• Personal development – learn what Ofsted expect your school should be covering to assist the personal development of pupils and how this will be inspected
• Effective leadership & management – build an effective leadership and management provision and understand what should be demonstrated for inspection
• Ofsted inspection of curriculum – what School Leaders need to know – determine the features of a broad and balanced curriculum and learn why it's the heart of the new framework.