Countdown to Reservations End Date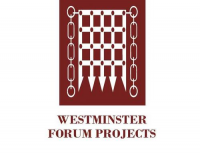 Event Details
Starts on:
13/05/2020 08:30 AM
Ends on:
13/05/2020 01:00 PM
Location:
Central London, UK
Description
This one day conference will focus on the pupil premium, looking at its impact, best practice in its use, and the future of policy.
Delegates will assess the impact of the pupil premium since its introduction in narrowing the attainment gap between disadvantaged pupils and fellow students.
The agenda will include case studies of its application by schools, including innovative approaches and examples of best practice.
Stakeholders and policymakers will discuss the future direction of the policy - particularly in the area of funding - with the new government pursuing a levelling up agenda, and with the conference taking place following the spring budget, which is expected to see an increase in overall school funding.
It takes place in the context of:
• recent announcements from the DfE that Pupil Premium funding will increase in April in line with inflation for each of the three categories of eligibility
• the DfE's guidance on the effective use of pupil premium, designed to advise school leaders and setting out how schools are going to be held accountable for its use with the introduction of three-year pupil premium strategies for each school
• the Education Endowment Foundation's guide for schools on maximising the benefit of the premium for students.
Chaired by Baroness Tyler of Enfield and Wera Hobhouse MP, there will be keynote contributions from:
• Helen Waite, Deputy Director
• Steve Kethero, Policy Adviser, Pupil Premium and School Food Division, Department for Education.
Also taking part as a keynote speaker is Professor Becky Francis, Chief Executive, Education Endowment Foundation, who is expected to discuss the best practice approach recommended in the Foundation's guide for schools for benefiting students through the use of the pupil premium.
Further speakers include: Stephen Morales, Chief Executive Officer, Institute of School Business Leadership; Daniel Sobel, Chief Executive Officer and Founder, Inclusion Expert; Niamh Synclere, Key Stage 4 Pupil Premium Champion, Beaumont Leys School, Leicestershire and Susie Whigham, National Programme Director, The Brilliant Club.
The agenda will include:
• The role of the pupil premium in improving social mobility and its impact so far
• Evaluating the way that the pupil premium is used by schools
• Pupil premium policy going forward
• Using evidence-based research in the implementation of pupil premium funding
• Creating an integrated approach to the use of the pupil premium - resource management and applying evidence-based research to improve attainment.
There will also be best practice case studies in the use of the pupil premium in schools. Expected areas for discussion include:
• Professional development, training, and support for teachers
• Targeted social, emotional, and behavioural support for pupils who are struggling and in need
• Tackling attendance issues and maintaining inclusion.