Countdown to Reservations End Date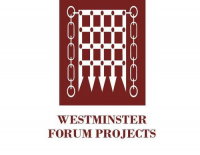 Event Details
Starts on:
03/06/2020 08:30 AM
Ends on:
03/06/2020 01:00 PM
Location:
Central London, UK
Description
This one day conference will discuss the future of children's services provision in England.
It is scheduled at a time of considerable policy developments and challenges for the sector including:
• Resource pressures - with the National Audit Office reporting that 91% of local authorities outspend their budgets for children's services
• New working arrangements - with Local Safeguarding Children Boards being replaced with new Safeguarding Partners consisting of local authorities, CCGs and local police forces
• Regulatory reform - with the latest inspection framework for children's services in place for two years, allowing time for reflection on its impact on raising standards
• Innovation in service design - with the Government's six-year Children's Social Care Innovation programme - designed to encourage new ways of working that can be scaled up more widely if successful - concluding this year and following the introduction, in 2018, of a Partners in Practice programme designed to share existing best practice.
There will be keynote contributions from:
• Graham Archer, Director, Children's Services Policy, Department for Education - setting out government's policy priorities for improving children's services; and
• Sir Alan Wood, Founding Chair, What Works Centre for Children's Social Care - outlining the work of the Centre so far and the vision for disseminating good practice across the country.
Further confirmed speakers include: Sarah Newman, Royal Borough of Kensington & Chelsea and Westminster City Council and Kevin Yong, Coram-i.
The conference will bring together further key policymakers and stakeholders - including schools, local authorities, police forces, Clinical Commissioning Groups (CCGs) and others from across the NHS, charities and advocacy groups, academics and lawyers.
The agenda will include:
• The challenges facing children - what's driving the demand for children's services
• Addressing the rise in demand, resources and improving multi-agency working post-LSCBs (Local Safeguarding Children's Boards)
• The inspecting local authority children's services (ILACS) framework and driving improvement
• What works - how can children's social care innovate and improve
• Innovation in children's services - tackling barriers to new ways of working, evaluating change and the next steps for spreading best practice:
• Achieving and building on 'Outstanding' delivery
• A case study from the Innovation in Children's Services programme -improving long-term foster placements and adoption rates
• The Innovation in Children's Services Programme - lessons so far and how can best practice be implemented across the country
• Experiences of the council-owned social enterprise model.
• Next steps for policy - government's priorities for improving children's services.