Countdown to Reservations End Date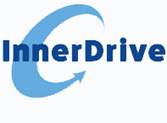 Event Details
Starts on:
29/06/2020 09:00 AM
Ends on:
29/06/2020 05:00 PM
Location:
Eton College, Windsor SL4 6DW
Description
This one day CPD conference will provide the opportunity for attendees to learn about some of the latest research, strategies and most pertinent topics in education.
It is perfect for any education professional who is curious about the latest research, searching for new classroom or learning strategies, or simply looking to be inspired before the next school year.
Offering a full day of CPD, the event speakers include:
• Bradley Busch, chartered psychologist at InnerDrive
• David Weston, founder and Chief Executive of the Teacher Development Trust and Chair of the Department for Education's Teachers' Professional Development Expert Group
• Edward Watson, founder of InnerDrive
• Dr Iro Konstantinou, Research Associate at the Tony Little Centre for Innovation and Research in Learning at Eton College
• John Tomsett, Headteacher at Huntington School and Research School, York
• Jonnie Noakes, Director of Teaching and Learning at Eton and the Director of The Tony Little Centre for Innovation and Research in Learning
• Lucy Crehan, education explorer and international education consultant
• Philippa Cordingley, Chief Executive of CUREE
• Tom Sherrington, education consultant and author.
Delegates will hear about the science of learning, character education, resilience, cognitive load theory, the most effective education systems around the world, staff and student development, Rosenshine's principles, metacognition and much more. In addition every registrant will receive a goodie bag filled with resources plus a free book from one of the speakers.