Countdown to Reservations End Date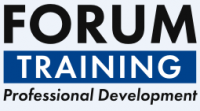 Event Details
Starts on:
05/03/2020 09:00 AM
Ends on:
05/03/2020 04:30 PM
Location:
King's House Conference Centre, Sidney Street, Manchester, M1 7HB
Description
Along with an in-depth agenda containing fresh ideas, up-to-date best practice and crucial updates, delegates will have the opportunity to take part in an expert-led roundtable discussion of their choice.
Discussion topics include:
• The growing school business leader function
• Helping schools to carry out their mission statements
• Financial resource management including budgets, planning and resilience
• Income generation and marketing
• Effective staff management and building a healthier workplace
• Roundtable discussions led by industry experts, including:
• Putting theory into practice using GEMS's workshop and the DFE'S guidelines – Led by Every
• The role of the SBM in the 21st Century and raising the profile and impact of the business manager – Led by Nickii Messer
• Towergate and Mindfulness in Schools Project: The Cost Benefits of Introducing Mindfulness in Your School – Led By Towergate
• Keep it clean: In the age of sustainability print needn't be a dirty word – Led By Epson
• Saving money and time through proactive attendance management – Led By Staff Absence Management.
Speakers include:
• Andrew Blench, Education Consultant
• Beverley Dowsett, Expert trainer and former Finance Director
• Cate Hart, Independent Consultant
• Daryl Woodhouse, Award-winning Adviser, Mental Health Speaker, Mental Fitness & Productivity Trainer, Non-Executive Director and ABP Founder CEO
• Nickii Messer, All The Geese
• Tricia Murphy, Author, Consultant, and Trainer.