Countdown to Reservations End Date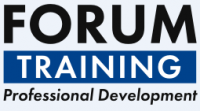 Event Details
Starts on:
19/03/2020 09:00 AM
Ends on:
19/03/2020 04:00 PM
Location:
Edinburgh Training & Conference Venue, Edinburgh EH1 1SU
Description
Around 1 in 4 people will experience ill mental health at some point in their lives. Furthermore, the cost to companies of mental health ​absence is huge – with nearly 37% of businesses seeing an increase over the last year according to a new report from the CIPD. Not only is this a big cost, but it's also preventable.
Actively promoting the well-being of staff and supporting those who are experiencing mental health challenges is therefore essential!
Designing and implementing a framework that addresses employee mental health and wider well-being can increase engagement, productivity and support business growth – as well as help to attract and retain the best talent.
With many practical challenges and obstacles to overcome in order to achieve and sustain healthy workplaces, this one day conference will offer delegates practical advice, the latest best practice and implementable actions to help develop mental health strategy.
The agenda will include:
• Understand the common forms of poor mental health and the impact of the workplace
• Reduce the stigma around mental health in your work environment
• Develop a company action plan and tackle the key challenges
• The legal position including discrimination, dismissal, absence and mental capacity
• Expert guidance on a wide range of further topics.
Speakers include:
• Abigail Hirshman, Head of Workplace Mental Health and Wellbeing, Acas
• Daryl Woodhouse, Award-winning Adviser, Mental Health Speaker, Mental Fitness & Productivity Trainer, Non-Executive Director and ABP Founder CEO
• Lee Jefcott, Partner, Brabners
• Mark Hashimi, MSc MBACP UKCP CTA, Director, Strategic Wellbeing, Psychotherapist and Consultant, Mind (Hammersmith & Fulham)
• Steve Carr, Mental Health, Workplace Wellbeing and Suicide First Aid Tutor-Trainer. Founder and Director of Mindcanyon Mental Health And Mental Fitness.