Countdown to Reservations End Date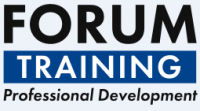 Event Details
Starts on:
20/03/2020 09:00 AM
Ends on:
20/03/2020 04:30 PM
Location:
Holiday Inn Bloomsbury, London WC1N 1HT
Description
Although relatively new, the use of art therapy in modern practice is rapidly growing. In recent years there has been much discussion and debate surrounding the impact of a variety of creative therapies. Though it is now widely accepted that art therapy can have huge benefits with particular groups and diagnoses.
This one day event will provide delegates with a unique oversight of art therapy and a perfect introduction into the use of art therapy as a modern practice.
Learning objectives include:
• Introducing the concept of Art Therapy – our experts will discuss the foundations of art therapy and how it can be useful in practice
• Exploring art therapy techniques – gain an insight into the tried and tested therapies, expected outcomes and how to measure the impact
• Working with children and young people – understand the impact that art therapy can have on this group and when it is appropriate
• An introduction to using art therapy to treat adults – what are the consideration when treating adults, overcoming common misconceptions and example exercise case studies
• Using art therapy in the treatment of depression, anxiety, and attachment disorders – the benefits of non-verbal communication in these cases and how to combine with other therapies
• Art therapy to treat trauma and PTSD – understand how art therapy can work with traumatic memory to access visual memory.
Speakers include:
• Diana Kayafa, Part-Time Lecturer MA Art Psychotherapy
• Hephzibah Kaplan RATh, Art Psychotherapist & Director
• Lotte van Kouwen, Art Psychotherapist
• Mirella Issaias, Art Psychotherapist & Clinical Supervisor
• Sophia Cowx, Trauma-Informed Art Psychotherapist trained in EMDR.