Countdown to Reservations End Date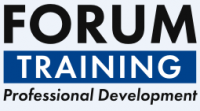 Event Details
Starts on:
06/05/2020 09:00 AM
Ends on:
06/05/2020 04:00 PM
Location:
Central London, UK
Description
Effective pastoral care is essential to the well-being of both students and teachers in the school environment. A solid foundation of pastoral care facilitates the valuable implementation of positive behaviours, which benefits everyone.
Pastoral care in schools also benefits society as a whole. Research shows that exclusions affect the most vulnerable, and have a significant impact on success in later life; 85% of children in Young Offender Institutions have been excluded (Children's Commissioner for England, 2019).
This one day conference has been designed to ensure delegates are up to date with best practice and changes to legislation, able to support further improvements, and ensure the needs of children in schools are fully understood.
From mental health and wellbeing improvement strategies, to safeguarding and building relationships with parents and families, this conference covers what is needed to ensure pastoral care deservedly retains its place as a key building block of development in the school.
This conference also offers practical guidance surrounding the 2019 Ofsted Framework, and new RSE curriculum, to ensure attendees are fully prepared to effectively manage the wellbeing of children in school for now, and long into the future.
Learning objectives include:
• Current frameworks and regulations – including the 2019 Ofsted inspection framework and new RSE curriculum
• Effective safeguarding in your school – identifying vulnerable students and working together with your local safeguarding board
• Inclusivity and preventing exclusions – practical approaches and alternative methods to exclusion
• Effective models for positive behavioural support – the best ways to work with children and their families to support learning and development
• Building support structures for effective pastoral care – evaluating best practice and training colleagues: how to do it successfully
• Tackling barriers to learning: managing disruptive behaviour and poor attendance – using restorative approaches and methods for improving poor attendance and punctuality.
Speakers include:
• Nicola S Morgan, International educational consultant, author and teacher
• Paul Thomson, Independent School Improvement Professional.