Countdown to Reservations End Date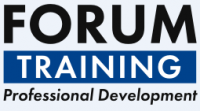 Event Details
Starts on:
12/05/2020 09:00 AM
Ends on:
12/05/2020 04:00 PM
Location:
Central London, UK
Description
The Matthew Effect surmises that 'the rich get rich, the poor get poorer.' It is the same for education: schoolchildren at a disadvantage need to be fully catered to, so they have a fair chance during education, and in later life.
The achievement of disadvantaged pupils continues to be a key priority for many schools. A focus on closing the attainment gap provides numerous benefits during, and long after, children's education.
This one day conference will provide delegates with the ability to make efficient use of the Pupil Premium Grant (PPG).
Learning objectives include:
• Ensure your Pupil Premium is closing the gap – identify barriers and learn how to close attainment gaps, whilst continuously raising achievement in the school
• Key frameworks and guidance – including Department for Education December 2019 guidance, eligibility requirements
• Find out what are inspectors looking for – preparing for inspection, the latest Ofsted inspection handbooks, and demonstrating impact beyond data
• How to spend it right: advance use of Pupil Premium – utilising funding effectively in the right areas – where does the school need it most?
• Support the wellbeing and subsequent attainment of disadvantaged students – considering local contexts to tackle the cycle of low aspiration and deprivation, and develop disadvantaged pupils
• One size does not fit all: effective use of Pupil Premium – how to tailor whole-school strategy, and the importance of assessment and feedback to drive spending improvement.
Speakers
• Cameron Parker, The UK's top motivational schools speaker
• Caroline Sharp, Research Director, National Foundation for Educational Research
• Nigel Bishop, National Trainer and Consultant
• Tricia Murphy, Author, Consultant, and Trainer.