Countdown to Reservations End Date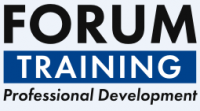 Event Details
Starts on:
14/05/2020 09:00 AM
Ends on:
14/05/2020 04:00 PM
Location:
Central London, UK
Description
With the proportion of children with SEND rising, budgets getting tighter, and increasing pressures on schools, it is only getting harder to meet the needs of pupils with SEN.
This specially designed one day conference will ensure delegates are up-to-date with the latest policy, regulatory and funding developments and their impact on schools. It will provide you with best practice strategies and interventions for identifying and supporting your pupils with SEN needs, and improving their outcomes.
The event will provide attendees with the opportunity to consider what good SEN support looks like, the effectiveness of their current SEN provision, and examine how they might overcome key barriers to improving outcomes for pupils with SEND.
Bringing together school leaders and SEN practitioners to discuss the interventions that work, and those that don't, the conference will explore how early identification, reasonable adjustments, and innovative teaching strategies can support better attainment and experiences.
Key discussion points include:
• Assessing current policy priorities, the potential impact of proposed Government interventions, and what further action is needed
• Exploring the key barriers to providing effective SEN support – including funding, resources and rising numbers of children with SEN
• Examining how schools can work to improve outcomes – including interventions, taking a while school approach, and effective assessment
• Assessing the key challenges to joined-up working with parents, local authorities and health and social care bodies
• Discussing how schools might encourage greater inclusion and prevent isolation and exclusions.