Countdown to Reservations End Date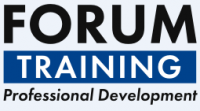 Event Details
Starts on:
21/05/2020 08:45 AM
Ends on:
21/05/2020 04:15 PM
Description
The one day conference aims to bring together leadership teams from across academy trusts and provide essential guidance on effective and sustainable multi-academy trust governance.
It will examine key aspects of leading a trust – including policy, centralisation, finance, curriculum and growth – and offers attendees the opportunity to network with MATs from across England.
Whether a MAT leader, looking to expand, or considering becoming part of a MAT – this conference will provide attendees with the knowledge, tools and guidance needed to ensure the MAT is successful for the future.
Key conference topics will include:
• Latest policy and regulatory developments
• Best practice economies of scale
• Effectively navigating growth
• Optimising and maintaining financial health
• Centralisation: opportunities and challenges
• Driving best pupil outcomes through curriculum development
• Partnerships, collaboration and communication.
Delegates will also have choice of one of the following roundtable discussions:
• Implementing quality finance management systems
• Managing acquisitions
• Changing the narrative of MATs
• Infrastructure and growth
• Best practice collective procurement
• Data management: the essentials
• Strategy For Staff Retention in MATs
• The Governing Board: identifying current and future business needs.
Speakers will include:
• Brendan Roodt, Director
• Stephen Morales, Chief Executive, Institute of School Business Leadership (ISBL).