Countdown to Reservations End Date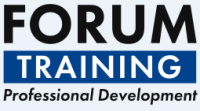 Event Details
Starts on:
23/06/2020 09:00 AM
Ends on:
23/06/2020 04:15 PM
Location:
Central London, UK
Description
Following the introduction of Ofsted's new Inspection Framework in September 2019, this one day conference will examine its impact on schools – looking at key changes, challenges and outcomes – and explore the extent to which inspectors are staying within its remit.
Delegates will assess the new judgment areas and focus on quality of education, including the opportunity to participate in an interactive discussion set around a case study of a school preparing for inspection – relating this back to the four judgement areas and expectations of the inspection.
Attendees will get expert best advice, knowledge and guidance – learning crucial tools to ensure they are not only prepared for their next inspection but that the school setting is able to showcase implementation of Ofsted's framework and work towards achieving outstanding.
Learning objectives include:
• One-year on: The Education Inspection Framework – what challenges has the new framework brought, and how have schools reacted?
• Conference case study – interact with the speakers and fellow attendees, share ideas and resolutions to challenges schools are facing in their inspection.
• 4 areas of judgement – recap of the four judgements, understand how they are graded and apply to the Conference Case Study to walk through inspection day.
• The role of senior leadership during inspection day – how to best get involved and be prepared for the inspector.
• Preparing middle leaders for inspection – what could be the winning or loss moment for some schools?