Countdown to Reservations End Date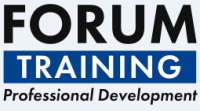 Event Details
Starts on:
26/06/2020 09:00 AM
Ends on:
26/06/2020 04:00 PM
Location:
Central London, UK
Description
This one day conference will provide delegates with guidance and solutions needed as a Headteacher's PA.
The session on Safeguarding will be led by Jim Castle, previously a Headteacher for several years and, after receiving two Outstanding Ofsteds (including one for Safeguarding), is now a consultant to help others towards achieving similar outstanding results in their own schools.
Learning objectives include:
• Updates on legislation and policy
• Key techniques for effective minute taking and tackling common problems
• Getting into the habit of new processes and on-going compliance with GDPR
• SCR compliance and information needed for inspection
• Safeguarding – consent and policy for using information
• Conflict resolution and difficult conversations
• Assertive techniques, verbal and non-verbal.