Countdown to Reservations End Date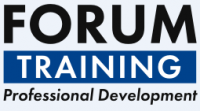 Event Details
Starts on:
30/06/2020 09:00 AM
Ends on:
30/06/2020 04:30 PM
Location:
Central London, UK
Description
The food we eat is fundamental for our health, at all ages. In early years education, children spend long periods of time in childcare and a large proportion of meals and snacks they eat are away from home. Therefore, early years' settings play a significant role in promoting healthy eating and nutritional wellbeing.
It is therefore crucial for providers to understand children's nutritional needs and the impact on their wellbeing, as well as how to cater for children with different dietary requirements.
This one day conference will provide straightforward practical guidance and information on a range of nutritional issues relating to early years children, including current government guidelines, as well as responses to allergies and food intolerances, so providers can ensure they are offering the best care and nutrition to nourish the children in their care.
Learning objectives include:
• Looking at nutritional needs, requirements and food safety – what constitutes a varied and balanced diet for early years children, including weaning through the different stages, and planning meals and snacks
• The importance of food safety in Early Years settings – safe handling and storage of food, as well as approaches and responses to allergies and intolerances
• Mental health and wellbeing – why it is important to start the focus on this early, and how it relates to nutritional wellbeing and physical activity
• Teaching children about nutrition and sustainability – highlighting the importance of children understanding where food comes from, how to keep it engaging, and how to ensure you provide food in the most sustainable way
• Catering for children with different dietary requirements – how to provide for children with special dietary needs including veganism, vegetarianism, or traditional and religious beliefs
• Guidance and frameworks – providing government policies and ideas to bear in mind in relation to healthy eating provision.