Countdown to Reservations End Date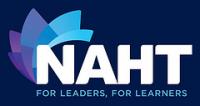 Event Details
Starts on:
20/03/2020 08:15 AM
Ends on:
20/03/2020 04:00 PM
Location:
Greater Manchester Chamber of Commerce, Manchester M3 3WD
Description
The theme chosen for this year's conference is "Looking behind, beneath and beyond the behaviour".
Delegates will no doubt recognise the increasing complex picture across our system in relation to a very emotive issue for stakeholders in all educational settings.
Leaders frequently find themselves mediating between conflicting views, values and interests, at times having to work counter-intuitively in order to apply very sophisticated practice and principles as advocates for the well-being and inclusion of some of the most vulnerable children.
This is too often in the face of seductive rhetoric, using terms such as 'no excuses' and 'zero tolerance'. Instead, the conference theme stresses the need to look behind the behaviour at what might be its cause; beneath the behaviour to what it might be telling us; and beyond its superficial manifestation in order to arrive at a resolution.
The aim of the programme constructed for this event is to provide a space in which to re-calibrate personal philosophy in relation to behaviour, as well as the intellectual capital which informs it; an opportunity to listen, reflect and debate, exploring the issues with a wide range of contributors, perspectives and contexts. And, as ever, to finish the day equipped with renewed energy, understanding and resolve in order to be best leaders for our learners.
This event is suitable for school leaders in all types of schools and SEN support services, across Early Years, Primary, secondary and post-16 settings.
Conference aims:
• To identify, celebrate and disseminate the excellent practice which promotes effective outcomes for young people with SEND across the whole of the education sector
• To enrich, energise and inspire the leaders whose work impacts on the experiences and achievements of young people with SEND
• To provide time to reflect, share and network within a conducive environment
• To showcase NAHT's role as a thought leader in the sector and to understand better members' interests and challenges
• To ensure that leaders attending are better equipped intellectually, emotionally and professionally to continue their vital work when they leave than when they arrived.
Keynote speakers include:
• Fintan O'Regan - Can't learn, won't Learn and you don't know me at all
• Professor Adam Boddison - The future for Social Emotional Mental Health and the SEND Code of Practice
• Joe Cook - Me, myself and Irlen syndrome.
The programme will include breakout sessions (lead as workshops or seminars and subject to availability):
• Needy, Anxious, Explosive, Avoidant: The many faces of trauma in the classroom - Seminar - Rebecca Brooks
• Happy, Sad, Scared - revisited. Promoting positive mental health in children and young people - Seminar - Professor Barry Carpenter CBE
• Outdoor learning for all learners - Seminar - Penny Hermes
• Practice Makes Perfect; Building a Restorative Community - Seminar - Marijke Miles
• Reducing the need for restraint - safeguarding children and professionals in schools - Seminar - Bernard Allen
• Positive behaviour, positive attitudes and positive outcome - Seminar - Nick Whittaker.