Countdown to Reservations End Date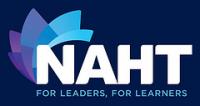 Event Details
Starts on:
04/06/2020 09:30 AM
Ends on:
05/06/2020 04:00 PM
Location:
ICC Birmingham, Birmingham B1 2EA
Description
Being an inspired and confident leader in schools has never been more important – whether it's galvanising and motivating pressured and time-stretched staff, reaching out to and engaging with children, parents and families or explaining where the school might be on its journey to any external agency (including your own Trust or LA). With diminished resources and greater challenges, how school leaders act and respond in this climate is so important.

This will be Inspiring Leadership's seventh conference. The theme, 'Inspire Yourself, Inspire Your School' has, in itself, inspired the programme selection and will include those from both outside and within the school systems. It will include keynote addresses and workshops, using the same formula which proved so popular. Delegates will hear from truly inspiring leaders sharing their experiences and telling their stories.

This two day conference will give leaders at all levels within schools, the opportunity to come together and hear from the best speakers and to be inspired by leaders within and beyond schools. There will be plenty of opportunities to network and learn from fellow participants.
Each year, over 1,300 head teachers and senior leaders of education come together to listen to the awe-inspiring stories from the world of business, sport, the arts and of course, education. They leave feeling refreshed, energised and truly inspired, armed with new ways in which they can continue to make a difference by applying their leadership skills.
As well as a unique line up of internationally renowned speakers each sharing their leadership stories and experiences, this event brings together over 60 exhibiting commercial organisations to help make sourcing new products and services for your school much easier and the opportunity to take away ready-made tools and techniques for implementation back at the workplace with the masterclass and workshop programme.
This is the perfect opportunity for senior leaders to meet their peer group, share experiences and exchanges views and ideas to take back to the workplace. Delegates also have unrivalled access to updates on technology, products and services to improve their work environment via the extensive exhibition.