Countdown to Reservations End Date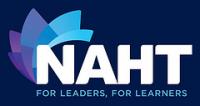 Event Details
Starts on:
22/05/2020 08:15 AM
Ends on:
22/05/2020 04:00 PM
Location:
Central London, UK
Description
This one day CPD event for new and aspiring senior leaders has been formulated by successful and experienced senior leaders from all sectors. It will provide sound foundations, so delegates return to their school refreshed and equipped to develop their vision or plan their pathway to headship, as well as prioritise the daily demands of their new role. Attendees will enjoy hearing insights from practitioners and other experts, gain a picture of the changing educational landscape and consider ways to sustain personal resilience throughout their career. There will be opportunities to network with other new school leaders and members of the NAHT team.
Keynote speakers include:
• Dr Andy Cope, the Art of Brilliance
• Simon Smith, Head teacher, East Whitby Academy
• Rae Snape, Head teacher, The Spinny Primary School
• Paul Whiteman, NAHT General Secretary.
Six workshops are available on the day, and and attendees will have the opportunity to choose two workshops to attend when booking:
• De-mystifying Ofsted - Philippa Ollerhead
• Dealing with difficult people - Beverley Haywood
• Behaviour Drivers - Viv Grant
• Budgeting for beginners - Grahame Colclough
• Governance - strengths and superpowers - Su Turner
• Recruit right - Philippa Ollerhead.