Countdown to Reservations End Date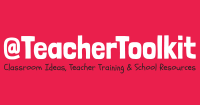 Event Details
Starts on:
05/10/2020 09:30 AM
Ends on:
05/10/2020 03:30 PM
Location:
Ysgol Henry Richard, Tregaron SY25 6HG
Description
All schools face the same challenges, but how they are tackled largely depends on unique circumstances.
We often talk about the challenges of teacher recruitment and retention, about new initiatives and political landscapes, but day in, day out, teachers and schools are delivering exceptional teaching and most of it is invisible.
This event will be hosted by one of the case study schools featured in Ross Morrison McGill's book, Just Great Teaching, and will feature their chapter on planning and curriculum, as well as a deeper look at research-led CPD and appraisal.
Published in September 2019, this book has uncovered, celebrated, analysed and disseminated best practice in teaching, supported by case studies and research undertaken by Ross in 10 primary and secondary schools across Great Britain, including a pupil referral unit and private, state and grammar schools, as well as explanations from influential educationalists as to why and how these ideas work. His research also includes specific insights from 400 of the 20,000 teachers Ross has worked with over the last 2 years.
This CPD training is packed with ideas and advice for all primary and secondary classroom teachers and school leaders keen to provide the best education they possibly can for our young people today. Ross will explore the issues of marking and assessment, planning, teaching and learning, teacher wellbeing, student mental health, behaviour and exclusions, SEND, curriculum, research-led practice and CPD and using the book, share ideas and resources to inspire educators to open their eyes to how particular problems can be resolved and how other schools are already doing this effectively.
Case study schools:
• Layton Primary, Blackpool = Marking, Assessment
• Ysgol Henry Richard, Tregaron = Planning
• Fettes College, Edinburgh = Teaching and Learning
• Parson Street Primary, Bristol= Teacher Wellbeing
• Queen Mary's Grammar, Walsall = Mental Health
• CP Riverside School PRU, Nottingham = Behaviour and Exclusions
• Homewood School & Sixth Form Centre, Tenterden = SEND
• Magdalen College, Oxford = Curriculum
• Slough & Eton Business & Enterprise College, Slough = Research
• Trumpington Community College, Cambridge = CPD.