Countdown to Reservations End Date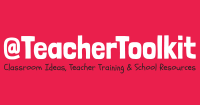 Event Details
Starts on:
29/06/2020 09:30 AM
Ends on:
29/06/2020 03:30 PM
Location:
Three Bridges Primary School, Southall, London UB2 4HT
Description
Currently, in most schools, the performance management system is led by a tick-box, high-accountability culture that essentially boils down to a paper-gathering exercise driven by the setting of targets. This has been exacerbated by the introduction of performance-related pay in England.
Performance management targets have been constructed in line with professional standards as well as numerical data and evidence. Evidence and tick boxing have become the default model for educators. In schools where bureaucracy is king, the consensus is that teachers are gathering reams of evidence to justify their work and that the quality of appraisal is largely determined by the quality of the relationship between oneself and one's line manager.
Led by Ross Morrison McGill, a teacher and school leader with 25 years experience, this training will enable school leaders to:
• Discover what the research suggests about performance-related pay
• Use the insights from Just Great Teaching to refine the school's PM policy
• Learn how to kickstart, refine and embed research-informed appraisal
• Practise using action learning and the tuning protocol to refine individual needs
• Use various frameworks to construct an action research project e.g 5Min Research plan, 5Min CPD plan
• Discover what this looks like in practice using the Verbal Feedback Project as a case study.
• Access research methods, ethics and data collection processes
• Gather insights from other schools about collective teacher efficacy and research-rich school cultures
• Explore possibilities for the school to kickstart a research project with Ross McGill.