Countdown to Reservations End Date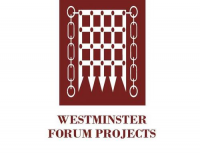 Event Details
Starts on:
13/10/2020 08:30 AM
Ends on:
13/10/2020 12:55 PM
Location:
Online conference
Description
This conference will bring together key stakeholders and policy makers, with the DfE currently drafting a White Paper for further education.
The conference will also be an opportunity to discuss the recently-published Report of the independent review of college financial oversight conducted by Dame Mary Ney which recommends:
• nurturing colleges on an individual basis - a shift from the current approach, to spot early signs of weakness in college finances
• stronger and more proactive relationships - to be built with colleges from the start of this terms
• introduction of new whistleblowing arrangements.
The discussion at a glance:
• COVID-19 - the experience and impact of the pandemic for colleges, immediate implications and priorities, and what can be learned and applied going forward
• capital investment in the FE sector - priorities for the future
• financial sustainability - and collaboration between colleges and the impact of mergers and interventions
• managing change - restructuring colleges, the future of the merger process and supporting the FE workforce
• decision-making - the autonomy that colleges have on decisions relating to tackling local skills gaps and the qualifications that they choose to offer
• preparing for the future - FE and the Fourth Industrial Revolution
• FE and society - positioning colleges at the centre of their communities, and asserting their role in addressing local and national skills gaps.
The discussion in detail:
The COVID-19 crisis
• how colleges have adapted - maintaining provision during the pandemic
• future delivery of teaching - with a potential move to more online or blended learning
• economic impact - the broader national industrial strategy and future skills gaps and in assisting young people in gaining employment
• international students - potential implications of the likely reduction in numbers, particularly in the short term
• T Levels - initial implementation, with some colleges choosing to pause their implementation this September, and others preparing to teach the new qualifications from this September.
Finance and collaboration
• financial resilience and quality - the government approach to supporting colleges and intervening to support improvment
• use of increased funding - how new investment by government is being used by colleges, and how to maximise its impact going forward
• collaboration - ways that colleges are effectively working together, particularly in overcoming funding pressures and to improve provision
• financial planning - in light of capital investment commitments by the Government, how colleges can develop effective plans to ensure that the money is spent effectively.
Mergers and oversight
• college governance - potential models, with suggestions that some colleges might be brought under state control
• oversight measures - designed to improve the sustainability of the sector, with discussion on how colleges are adapting
• mergers - the future of the merger process and whether structural changes resulting from area reviews have led to a more robust and sustainable college sector and improved learning experience
• FE Commissioner actions - assessing steps taken, such as structure and prospects appraisals (SPAs), in evaluating merger proposals and what can be learnt from the initial area review process.
Staffing
• Skills and support - priorities for supporting the FE workforce and ensuring appropriate levels of expertise
• recruitment and retention of future leaders.
Contribution to the community and local economy
• colleges as anchor institutions for their local communities - how to cement their position, with Government recently urging colleges to engage with the £3.6bn Towns Fund in their local area
• Institutes of Technology - their development to deliver technical education, with the second wave of competition launching later in the year aiming to ensure they cover all parts of England
• meeting local need - the development of specialist colleges to meet the needs of local economies and what local communities and employers should be able to expect from colleges
• local business engagement - strategies for improving connections and collaboration between colleges and local businesses
• the levelling up policy agenda - the role colleges can play in tackling regional inequalities and improving local productivity through providing an effective lifelong learning service
• FE colleges and HE - developing the relationship including the future balance of funding and discussion on which sector should be providing which courses.
A scan of key developments:
• FE White Paper - expected publication by the Department for Education, with a focus on funding, skills and qualifications, institutional autonomy, developing a nationally collaborative but regionally focussed approach to FE across England, the workforce and careers
• Colleges to receive £200 million to transform their buildings - the recent announcement that £200m will be brought forward for urgent repairs in 2020/21
• the Chancellor's Plan for Jobs - including the recent announcement of £111m in funding for traineeships
• Multi-million-pound fund to boost standards across the FE sector - government commitment to funding for the sector with the aim of strengthening leadership and governance across FE through:
◦ introduction of the College collaboration fund (CCF) to support colleges working together to boost the quality of education and training on offer
◦ investment in tailored CPD for college leaders and governors across a range of areas
• Budget 2020 - which included commitments from Government including:
◦ the introduction of a £600m-a-year National Skills Fund
◦ a commitment of £1.8bn for capital investment in the FE estate.
The agenda:
• An overview of the current FE landscape
• Where will the DfE white paper take the college and FE sector?
• Improving the oversight of colleges and adapting to the new insolvency regime - mergers, restructuring and sources of funding
• Understanding the context for the White Paper
• Further education and the Fourth Industrial Revolution
• Enhancing FE provision in colleges - curriculum, online delivery, careers advice, links with employers, routes into HE, and learning from the impact of the pandemic
• The College of the Future - latest findings from the Independent Commission.
Policy officials attending:
These forums are known for attracting strong interest from policymakers and stakeholders. Places have been reserved by officials from the Department for Education; the Cabinet Office; the National Audit Office; the DCMS; the Department for International Trade; Her Majesty's Prison and Probation Service; the Home Office; the Ministry of Justice; and the Welsh Government.
This is a full-scale conference taking place online:
• full, four-hour programme including comfort breaks - you'll also get a full recording to refer back to
• information-rich discussion involving key policymakers and stakeholders
• conference materials provided in advance, including speaker biographies
• speakers presenting via webcam, accompanied by slides if they wish, using the Cisco WebEx professional online conference platform (easy for delegates - full details will be provided)
• opportunities for live delegate questions and comments with all speakers
• a recording of the addresses, all slides cleared by speakers, and further materials, is made available to all delegates afterwards as a permanent record of the proceedings
• delegates are able to add their own written comments and articles following the conference, to be distributed to all attendees and more widely
• networking too - there will be opportunities for delegates to e-meet and interact.
Full information and guidance on how to take part will be sent to delegates before the conference.