Countdown to Reservations End Date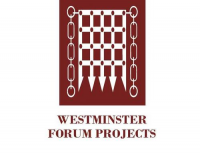 Event Details
Starts on:
23/02/2021 08:30 AM
Ends on:
23/02/2021 12:55 PM
Location:
Online conference
Description
This conference will examine the implementation of key changes initial teacher training (ITT) system in England.
Key developments at a glance:
• the ITT Core Content Framework - which sets out the core skills that teachers should have a grounding in at the start of their career - being introduced from September 2020
• the Early Career Framework - which aims to ensure that all teachers can access high quality professional development - and starts in selected schools in September, ahead of 2021 national roll out
• the Initial Teacher Education inspection framework being introduced by Ofsted, which:
◦ aims to bring ITT inspection in line with the recently introduced Education Inspection Framework
◦ introduces a new quality of education and training judgement, with a focus on the ITT curriculum.
• the teacher recruitment and retention strategy launched by the Department for Education in 2019
• the pay increase for teachers announced by government - with new teachers receiving a 5.5% increase to their salaries
• increased applications for teacher training programmes - recently reported, coinciding with the COVID-19 pandemic
• the impact of COVID-19 on ITT provision - and recent DfE guidance for providers.
The discussion at a glance:
• the ITT Core Content Framework - stakeholder views, and the impact on providers so far
• the Early Career Framework and the teacher pay increases - their likely impact on teacher retention moving forward
• the Initial Teacher Education inspection framework - how providers have prepared to adapt to the new framework, with the first inspections taking place from January 2021
• COVID-19 - possible alternative arrangements by providers for ITT need to be made to provision due to the pandemic - including - and options for developments in remote delivery of training.
Key areas for discussion:
The revised ITT Core Content Framework (CCF) and Early Career Framework (ECF)
• implementation - looking at the CCF, which sets out core essentials for training providers across: behaviour management, pedagogy, curriculum, assessment, and professional behaviour
• alignment - how to ensure the revised CCF dovetails with the ECF to establish three or more years of structured support for teacher trainees
• impact - the ECF and retention rates for NQTs - initial impressions and experiences of the increased level of support, and options for improvement ahead of the full roll-out in 2021.
• COVID-19 - the provision of placements in the wake of the pandemic and priorities for supporting providers at this time.
Remote delivery of ITE
Ensuring ITE reflects current needs in educational settings - possible ways forward and policy priorities
• it follows recent NQTs having completed their teacher training partially remotely and have entered the labour market during a time of remote learning and increased use of EdTech
• options for remote teaching to be incorporated in teacher training moving forward.
Teacher recruitment and retention
• teacher training applications - the reported surge coinciding with the pandemic
◦ potential impact and underlying factors - including the rise of youth unemployment and the recent pay increase for new teachers
◦ long-term implications - with previous trends suggesting that the teachers recruited during economic uncertainty can be less likely to stay in the profession once the economy recovers
• employability - ensuring it continues for new teachers
◦ the teacher labour market - possible strategies for achieving a better balance of supply and demand in the future - and what can be learned from the experience of the pandemic
◦ challenges - a reported drop in teaching vacancies, NQTs struggling to find employment, and some schools having concerns over recruiting new staff remotely
◦ calls for more support for NQTs and for schools to continue recruiting staff remotely
• the teacher recruitment and retention strategy - assessing progress in the priority areas of:
◦ support - for early career teachers through the introduction of the ECF and in developing school cultures
◦ working life - reducing teacher workload, and improving opportunities for flexible working patterns and career journeys in the teaching profession
◦ applications - simplifying the process for ITT, and increasing opportunities for those interested in the profession to gain insights and some experience of teaching as a career
• recruitment shortfalls - in key subject areas and geographic areas with greatest need - looking at how the issues can be addressed by providers and schools
• retention - keeping NQTs within the profession, including the role of providers with concerns regarding the mental health support available to trainee teachers, as well as the removal of prior experience within a school as an entry requirement for trainee teachers.
The new ITE inspection framework
• implementation - expected from January 2021, in the face of significant interruptions to the cycle of Ofsted inspections due to the pandemic
• assessing the new framework - and the changes it introduces, such as:
◦ renewed focus - on assessing the ITE curriculum and how well trainees are prepared to teach, and less on outcomes data
◦ two new key judgements - quality of education and training and leadership and management
◦ a new methodology for gathering inspection evidence - with a single, four-day inspection replacing the earlier two-stage process
• initial experiences of the new inspections - and how well they evaluate the quality of teacher training and preparedness to begin a career in teaching.
The agenda:
• Implementing the ITT Core Content Framework and the Early Career Framework
• Adapting to the revised Core Content Framework - developing the curriculum, provision of placements following the pandemic, and support for providers
• Teacher recruitment and retention post-pandemic - supporting NQTs into employment, transition to full-time teaching, the outlook for shortage subjects, and the likely impact of the Early Career Framework
• Implementing the new ITE inspection framework
• Adapting to the new ITE inspection framework - preparing teachers for a well-sequenced curriculum, the new quality of education and training judgement, and assessing behaviour management and high quality mentoring
• ITE in remote settings
◦ Ensuring ITE reflects current needs in educational settings - and the challenges of moving on from the pandemic
◦ Completing teacher training remotely - challenges and opportunities
◦ Incorporating training on EdTech and remote learning practices into teacher training.
Policy officials attending:
These forums are known for attracting strong interest from policymakers and stakeholders. Overall, speakers and attendees are expected to be a senior and informed group including Members of both Houses of Parliament, senior government and regulatory officials involved in this area of policy and other Government departments and agencies, teacher training providers and universities, remote learning providers, schools and teaching professionals including newly qualified teachers, subject associations and professional bodies, representatives of trade unions and advocacy groups, local government representatives and those with an interest in geographic inequalities, groups representing parents and students, and academics and commentators, together with reporters from the national and specialist media.
This is a full-scale conference taking place online:
• full, four-hour programme including comfort breaks - you'll also get a full recording to refer back to
• information-rich discussion involving key policymakers and stakeholders
• conference materials provided in advance, including speaker biographies
• speakers presenting via webcam, accompanied by slides if they wish, using the Cisco WebEx professional online conference platform (easy for delegates - full details will be provided)
• opportunities for live delegate questions and comments with all speakers
• a recording of the addresses, all slides cleared by speakers, and further materials, is made available to all delegates afterwards as a permanent record of the proceedings
• delegates are able to add their own written comments and articles following the conference, to be distributed to all attendees and more widely
• networking too - there will be opportunities for delegates to e-meet and interact.
Full information and guidance on how to take part will be sent to delegates before the conference.