Countdown to Reservations End Date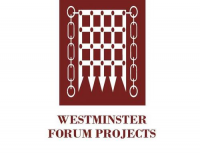 Event Details
Starts on:
25/03/2021 08:30 AM
Ends on:
25/03/2021 12:55 PM
Location:
Online conference
Description
This conference will focus on the next steps for the new Ofsted inspection framework.
It follows the implementation of the new Ofsted education inspection framework last September.
The discussion at a glance:
• the impact of the inspection framework - the experience prior to the pandemic
• how schools have adapted - at a time of significant change including the increased use of remote learning and the need for students to catch up in the wake of COVID-19
• the implications of school closures - and the suspension of routine Ofsted inspections on school standards
• the experience of Ofsted visits in the autumn of 2020 - and of the expected return to full education inspections in January 2021
• regulation of apprenticeship providers and FE colleges - and supporting standards and recovery from the pandemic in the further education sector
• the application of the inspection judgements to exceptional circumstances - such as the post-COVID-19 educational landscape, and measuring the quality of remote and blended learning.
Relevant developments at a glance:
• the new Education inspection framework - introduced in September 2019 and the suspension of routine inspections in March this year
• COVID-19 - modification to Ofsted inspections in responses to the pandemic, with 'visits' to schools and colleges taking place in the autumn of 2020 that will not be graded but are intended as:
◦ constructive conversations - about how to get students back up to speed with their studies
◦ identifying issues - opportunities to consider barriers faced by schools in managing the return of pupils as they prepare for an expected return to full inspections early next year
• assessing online education - Ofsted's review into the quality of learners' and apprentices' experiences in further education and skills settings during the lockdown
• Government initiatives:
◦ the catch-up tutoring scheme - to help students get back up to speed with their studies
◦ schools' catch-up plans - Ofsted having been asked by the Education Secretary to look at implementation when visiting schools, and how children have been supported
◦ higher technical qualifications - plans to work with Ofsted and the Office for Students on measures to improve quality and take-up.
The discussion in detail:
The impact of the pandemic on implementing the new inspection framework, and return to full inspections
• learning from the experience of school closures - including impact on maintenance and regulation of standards moving forward, with only the most urgent inspections taking place during lockdown
• Ofsted visits to school and colleges - discussing the experience of with suggestions that:
◦ they will be a potential distraction for schools and risk becoming judgemental
◦ schools should be anonymised in the post-visit report and the outcomes not directly addressed to parents
◦ the schools that are visited in the autumn are exempt from a future inspection for the rest of the academic year
• The intended return to full Ofsted inspections from next January - with some headteachers suggesting that schools should be allowed to focus on dealing with any COVID-19 outbreaks, pupil safety and to prioritise supporting students that are still catching up.
Measuring standards for apprenticeships and further education courses
• adapting to the new framework - and the experience of education colleges and training providers of Ofsted's autumn monitoring visits
• guidance on inspections this autumn - assessing its provision by Ofsted to further education providers,
• the experience of learners - how they have been enabled aby providers to access full provision of education, and taking into account remote education and safeguarding during the pandemic
• remote education - how the experience of lockdown can inform providers on how to improve their online strategies going forward
• consistent regulation - priorities for ensuring it takes place going forward.
Inspecting in exceptional circumstances - measuring the quality of education, curricula and remote learning
• inspections - with the new framework expected to begin again from January 2021:
◦ impact - the new framework so far, and the inspections process and rating of the standard of schools
◦ the four new judgements - how schools are adapting to assessments of the quality of education, behaviour and attitudes, personal development, and leadership and management
◦ teacher workload - progress made by schools in its reduction following introduction of new framework
◦ room for adjustments? - how the quality of education and curricula can be judged in the exceptional circumstances of the COVID-19 pandemic
• the curriculum:
◦ quality of education - changes made by schools to meet the new judgement prior to lockdown
◦ balancing priorities - how the need for students to catch up in core subjects can be squared with the new framework's emphasis on the importance of a broad and balanced curriculum
◦ resumption - best practice in ensuring a smooth return to a full curriculum.
• quality of remote learning - with increasing calls for Ofsted to have a greater role in assessment, particularly in the event of another lockdown
◦ inspection - priorities for Ofsted's school and college visits in the autumn, with their expected focus on blended learning and both on-site and remote provision
◦ practicalities - options for arranging oversight for remote and blended learning
◦ different criteria? - how the pedagogical differences in online and in-person learning might warrant different approaches for measuring and reinforcing standards.
The agenda:
• Implementation of the new inspection framework post-COVID-19
• The current state of play for Ofsted inspections and supporting standards - impact of school closures, experience of Ofsted visits, and of the return to full education inspections
• Inspecting apprenticeship and FE providers - catching up with measuring standards, and ensuring consistency in regulation and the quality of courses
• Remote learning - raising standards and measuring quality
• The new inspection judgements in exceptional circumstances - assessing the quality of education, provision of blended learning, and ensuring a broad and balanced curriculum.
Policy officials attending:
These forums are known for attracting strong interest from policymakers and stakeholders. At this early stage, places have been reserved by officials from the Department for Education; HMPPS and the Ministry of Justice.
This is a full-scale conference taking place online:
• full, four-hour programme including comfort breaks - you'll also get a full recording to refer back to
• information-rich discussion involving key policymakers and stakeholders
• conference materials provided in advance, including speaker biographies
• speakers presenting via webcam, accompanied by slides if they wish, using the Cisco WebEx professional online conference platform (easy for delegates - full details will be provided)
• opportunities for live delegate questions and comments with all speakers
• a recording of the addresses, all slides cleared by speakers, and further materials, is made available to all delegates afterwards as a permanent record of the proceedings
• delegates are able to add their own written comments and articles following the conference, to be distributed to all attendees and more widely
• networking too - there will be opportunities for delegates to e-meet and interact.
Full information and guidance on how to take part will be sent to delegates before the conference.