Countdown to Reservations End Date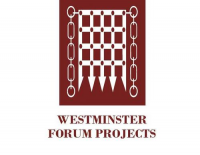 Event Details
Starts on:
28/01/2021 08:30 AM
Ends on:
28/01/2021 12:55 PM
Description
This conference will focus on the next steps for the independent school sector.
It comes with continuing significant disruption to education across England following the spread of the COVID-19 pandemic, but with schools seeing an increase in interest from children studying in the maintained sector as a result of several schools performing well in the eyes of parents during the pandemic.
Delegates will discuss:
• future financial sustainability - prospects for the sector and segments within it in the face of economic downturn, Brexit and other challenges
• prospects and strategies for growth - admissions, international student recruitment, international expansion and building on the success of remote learning
• the wider school system - the contribution of independent schools, their positioning now and going forward, outreach and latest thinking on how to advocate the value of the sector
• COVID-19 - learning from innovation and the way the sector has adapted, including examples of good practice in blended learning and supporting student mental health.
The conference will being together stakeholders with key policy officials who are due to attend from Ofsted and the Department for the Economy, NI.
Areas for discussion will include:
• financial sustainability
• exports
• the sector's contribution to the wider school system
• COVID-19.
The agenda will include:
• The independent sector - in the wake of COVID-19 and looking to the future
• Immediate areas of focus - the return to the classroom, supporting student wellbeing, maintaining quality, and building on success in remote and blended teaching
• Priorities for the financial sustainability of independent schools
• The outlook for admissions and international expansion - the student cohort profile, international student recruitment, and development of sister campuses abroad
• Independent schools and the wider school system - partnership strategies, support and outreach, and the role of the sector in challenging times
• Next steps for joint working between independent and state schools.
Relevant developments:
• Coronavirus (COVID-19): guidance for residential educational settings with international students under the age of 18 - recently published by the DfE
• All possible measures to be taken before schools and colleges close - recent publication of DfE and DHSCE contingency plans
• GCSE and A level students to receive centre assessment grades - the DfE and Ofqual decision to revert back to centre assessment grades for this years A Level and GCSE exams after concern over inconsistency in grades received through an algorithm
• ISC chief executive, Julie Robinson, responds to a letter from the Competition and Markets Authority - which reminded schools about competition law compliance during the COVID-19 outbreak
• International Education Strategy: global potential, global growth - launched in 2019 by DfE and DIT aiming for education exports to be £35bn with 600,000 international students annually by 2030
• Anxious middle-classes look to private schools after coronavirus disruption - Guardian reporting on independent schools seeing an increase in applications for admissions due to perceived successes in the independent sector in adapting to remote education.
Speakers and other delegates are expected to be an informed group including Members of both Houses of Parliament, senior government officials involved in this area of public policy, together with representatives from DfE, alongside teachers, school leaders and representatives from independent and state schools, MATs, education lawyers, SEND groups, EdTech providers, universities, training providers, local authorities, teaching unions, charities, think tanks, academics, education consultants, publishers, parents groups, education businesses, subject associations, and other interested parties.
This is a full-scale conference taking place online and will include:
• full, four-hour programme including comfort breaks - you'll also get a full recording to refer back to
• information-rich discussion involving key policymakers and stakeholders
• conference materials provided in advance, including speaker biographies
• speakers presenting via webcam, accompanied by slides if they wish, using the Cisco WebEx professional online conference platform
• opportunities for live delegate questions and comments with all speakers
• a recording of the addresses, all slides cleared by speakers, and further materials, is made available to all delegates afterwards as a permanent record of the proceedings
• delegates are able to add their own written comments and articles following the conference, to be distributed to all attendees and more widely
• networking too - there will be opportunities for delegates to e-meet and interact.
Full information and guidance on how to take part will be sent to delegates before the conference.