Countdown to Reservations End Date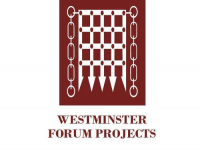 Event Details
Starts on:
11/03/2021 08:30 AM
Ends on:
11/03/2021 12:55 PM
Description
This conference will focus on the next steps and future for the use of edtech in England in the wake of COVID-19, with a reported 130% rise in the use of edtech during the pandemic.
The discussion will bring together stakeholders with a range of key policy officials who are due to attend from DfE, the Department for the Economy NI, and the UK Space Agency.
Key areas for discussion will include:
• edtech during the pandemic - what has been learned, implications for the Edtech Strategy, and possible future ways to integrate remote learning in learning in England's schools post-pandemic
• safety - ensuring that future classroom use of edtech takes into account risks, and safeguards students spending increased time online, in the context of the Online Harms White Paper
• quality of education - ways to measure standards, build up an evidence-base of what works in edtech, and to improve, following the Ofsted review of online education in the 2020 summer term
• spreading best practice
• a case study from France - looking at OpenClassrooms, an online learning platform characterised by hands-on projects, one-on-one mentorship, and guaranteed employment for graduates
• improving remote learning - strategies and best practice for addressing the challenges, and learning from benefits experienced by students, studying in the home environment.
The background - recent policy developments at a glance:
• Realising the potential of technology in education: A strategy for education providers and the technology industry - the Government's Edtech Strategy launched last year
• teaching standards
• Vision 2025 - the review led by the Edtech Advisory Forum, looking at edtech sector's response to the pandemic and the current state of the sector, as well as its future deployment
• the Future Tech Trade Strategy - recently announced by government and aimed at supporting the growth and expansion of the UK tech sector, and encouraging investment
• assistive technology - DfE's trials announced earlier this year, seeking to assess and inform best practice in the use of assistive technology for pupils with SEND
• the digital divide
• The Online Harms White Paper - laying out next steps for improving online safety in the UK.
The agenda will include:
• The edtech sector today - and prospects for the future
• Edtech and COVID-19 - educational attainment, student engagement, best practice and lessons learned so far, and looking ahead to the role of remote learning post-pandemic
• What works in edtech - building an evidence base, school-to-school support for edtech, and next steps for driving up standards
• International perspectives on the use of edtech
• Ensuring edtech works for all - accessibility, levelling up, and supporting a rounded education
• Next steps for the Edtech Strategy and priorities going forward.
Speakers and other delegates are expected to be an informed group including Members of both Houses of Parliament, senior government and regulatory officials involved in this area, together with school leaders, local authorities, teaching unions, multi-academy trusts, edtech providers and the wider technology sector, publishers, awarding bodies, charities and advocacy groups, psychologists and other health professionals. parents' groups, academics and commentators, and reporters from the national and specialist media.
This is a full-scale conference taking place online and will include:
• full, four-hour programme including comfort breaks
• information-rich discussion involving key policymakers and stakeholders
• conference materials provided in advance, including speaker biographies
• speakers presenting via webcam, accompanied by slides if they wish, using the Cisco WebEx professional online conference platform
• opportunities for live delegate questions and comments with all speakers
• a recording of the addresses, all slides cleared by speakers, and further materials, is made available to all delegates afterwards as a permanent record of the proceedings
• delegates are able to add their own written comments and articles following the conference, to be distributed to all attendees and more widely
• networking too - there will be opportunities for delegates to e-meet and interact.
Full information and guidance on how to take part will be sent to delegates before the conference.