Countdown to Reservations End Date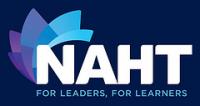 Event Details
Starts on:
22/01/2021 09:30 AM
Ends on:
22/01/2021 12:30 PM
Description
This 3-hour online event will explore what a recovery response means for the school over the following year, considering how the PSHE curriculum might need to adapt to the changing needs and concerns of pupils.
Delegates will discuss long term strategies needed for supporting children and young people not only to return safely to school, but to thrive in all aspects of education, given current set-backs.
Aims include:
• Understand the role of PSHE education in a recovery-centred approach
• Explore how to respond to the evolving needs of young people whilst covering the statutory changes for RSHE
• Develop medium and long term plan approaches in response to coronavirus in PSHE education.
Objectives include:
• The needs of children and young people in response to coronavirus
• The role of PSHE education in developing a recovery curriculum, including safe and effective practice
• Medium term and long term planning solutions to children's current needs, including effective use of assessment
• Incorporating statutory requirements into future development plans.