Countdown to Reservations End Date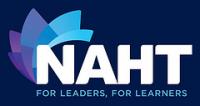 Event Details
Starts on:
29/01/2021 09:30 AM
Ends on:
29/01/2021 02:00 PM
Description
This course is designed to provide attendees with tools to plan their future, putting them in control of the next phase of their life, understanding the wide range of options available. The course will explore these options which can range from retiring and taking pension as soon as possible, to changing current working arrangements for more free time, and many other options in-between.
The training will also address the financial aspects of planning the future, the way the pension works and how much this is worth, will be a key component of this.
General well-being will also influence future choices - remaining well will enable choices about the future to be made from a position of strength. The course will address this issue and provide practical tips to facilitate well-being.
Aims include:
• To provoke thinking about future choices
• Provide an overview of the financial foundations for retirement, in particular pension benefits
• To provide a holistic view of well-being in relation to future choices.
Objectives include:
• Understand the range of options available
• Understand Teachers' Pension Scheme pension entitlement and other important financial foundations
• To have strategies and tactics to ensure well-being
• A brief overview of the NAHT personal financial services provided by Skipton Financial Services, including information on investment planning, financial planning for retirement and inheritance tax planning
• Workload and work-life balance choices, including the sharing of other delegates' practices and strategies to enhance well-being.