Countdown to Reservations End Date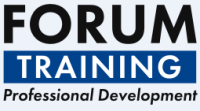 Event Details
Starts on:
21/01/2021 09:25 AM
Ends on:
21/01/2021 04:15 PM
Description
Counselling helps to develop children's skills to strengthen their resilience and deal with any problems and challenges they may face. In the United Kingdom, there is still a vast gap between what is provided for children suffering from mental health problems and what is needed to treat them.
A key component of the role of school counsellor is being aware of the impact of various guidelines. This event will enhance delegates' ability to provide the ideal environment for students to receive adequate therapeutic support during and after the current challenges.
Topics covered in the conference include:
• Bereavement Counselling
• Counselling in the 21st Century
• COVID19 – Mental Health Impacts
• Working with BAME Students
• Counselling LGBT Students
• Working effectively with SEN students.