Countdown to Reservations End Date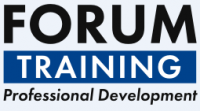 Event Details
Starts on:
24/02/2021 09:00 AM
Ends on:
24/02/2021 04:15 PM
Location:
Central London, UK
Description
This one day conference will consider the role of the SBM in the 21st Century – focusing on the role as a leader, a manager, and a pivotal part of the school's vision, development and success – and will look at how to further boost skills, profile and impact.
Keynote sessions will examine the current policy context around business management and will explore key issues around leadership, building team effectiveness, and driving continuous improvement through robust finance management.
Further sessions will consider how to look after mental health and wellbeing – providing expert guidance on what more can be done to drive awareness, support, manage and understand.
The conference will also explore ways to be better innovators and find new, more efficient ways of working, as well as how to inspire teams and make voices heard with the SLT, Governors and Trusts.
Topics to be covered:
Invest in your own professional and skills development
Explore the key issues facing business managers today
Gain expert guidance and practical solutions
Come together with your peers to share learning and experiences
Explore innovation and what more can be done to inspire, motivate and generate ideas
Take part in a host of specialist and expert-led round-tables.
Speakers will include:
• Andrew Blench, Education Consultant
• Nickii Messer, All The Geese
• Stephen Barrett, School Business Leader, Kingsmead School and Sixth Form.