Countdown to Reservations End Date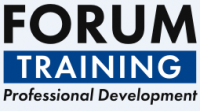 Event Details
Starts on:
03/03/2021 09:25 AM
Ends on:
03/03/2021 03:00 PM
Description
2020 has been a particularly challenging year for SEN pupils and their families.
This one day conference will assess key challenges faced and look at how schools can work to mitigate the long-term impact of the pandemic and ensure their SEN pupils aren't left behind.
Further sessions will examine key issues around the use and role of language, promoting inclusion, and managing transition, and look at how to build strong and positive relationships with parents and families.
The conference will also explore opportunities around the use of technology in providing effective and cost-effective support.
This conference will be covering:
• Language and SEN – how language has changed, diagnosis and labelling
• The impact of Covid-19 on SEN pupils – adapting, lessons learnt, long-term impact and ensuring SEN pupils don't fall behind
• Towards successful inclusion – key factors, steps and developing an action plan
• Parental engagement – building good relationships, overcoming challenges and working as a team
• Supporting smooth transition – practical tools and techniques, working with families and reducing anxiety
• Using technology – how can assistive technology support SEN pupils?
There will also be breakout small group discussions so attendees can share their own experiences with their peers, and plenty of opportunity to ask questions, make comments and be part of this essential discussion.
Speakers will include:
• Clare Carmichael, Disabled Students Allowances (DSAs) Needs Assessor, Ability Net
• Gareth D Morewood, Educational Advisor
• Samantha Garner, Consultant & Trainer.