Countdown to Reservations End Date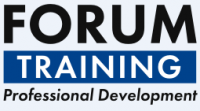 Event Details
Starts on:
11/05/2021 08:45 AM
Ends on:
11/05/2021 04:15 PM
Description
This one day conference aims to bring together leadership teams from across academy trusts and provide essential guidance on effective and sustainable multi-academy trust governance.
It will examine key aspects of leading a trust – including policy, centralisation, finance, curriculum and growth – and offers attendees the opportunity to network with MATs from across England.
This conference is designed to provide delegates with the knowledge, tools and guidance needed to ensure their MAT is successful for the future.
Key conference topics will include:
• Latest policy and regulatory developments
• The impact of Covid-19
• Best practice economies of scale
• Effectively navigating growth
• Optimising and maintaining financial health
• Centralisation: opportunities and challenges
• Driving best pupil outcomes through curriculum development
• Partnerships, collaboration and communication.
Roundtable discussions (choice of one of the following)
• Implementing quality finance management systems
• Managing acquisitions
• Changing the narrative of MATs
• Infrastructure and growth
• Best practice collective procurement
• Data management: the essentials
• Strategy for staff retention in MATs
• The Governing Board: identifying current and future business needs.
Speakers will include:
• Andrew Blench, Education Consultant
• Brendan Roodt, Director
• Matt Bromley, Education Advisor, Bromley Education
• Stephen Morales, Chief Executive, Institute of School Business Leadership (ISBL).