Countdown to Reservations End Date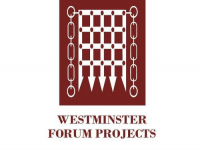 Event Details
Starts on:
26/05/2021 08:30 AM
Ends on:
26/05/2021 12:55 PM
Description
This one day conference will examine next steps for improving school buildings in England, with the launch of the Government's ten-year rebuilding programme.
Areas for discussion will include:
• the rebuilding programme - preparations for the first phase, implementation and communication with schools
• safety and hygiene - putting in place ongoing measures in school buildings, and learning from the experience of the COVID-19 pandemic
• improving facilities in school buildings - accessibility, sustainability and promoting good health
• schools for the future - next steps for virtual learning facilities, improving adaptability, and effective allocation of space
• the school building market - key issues, and keeping at pace with upcoming trends and needs.
The agenda:
• The ten-year school rebuilding programme - outlook for the first phase
• Implementing the rebuilding programme - preparation, providing clarity to schools, and what is needed to provide tangible benefits for local areas and the schooling experience
• Lessons learned during the pandemic for improving the adaptability and design of school buildings - use of space, safety and hygiene, ventilation and heating, costs, and implementing virtual learning facilities
• Focus areas for improving facilities in school buildings - accessibility, sustainability and promoting good health
◦ Inclusivity for students with disabilities - choices in architectural design, specialised equipment and spaces, and supporting pupils with both visible and hidden challenges
◦ Sustainable school buildings and aligning with net-zero aims
◦ Healthy living and school design - improving sports facilities, supporting active lifestyles, and targeting areas and schools most in need
• Future for the school building market and keeping at pace with upcoming trends and needs.
The background to the discussion:
• PM announces transformative school rebuilding programme - over ten years, and aimed at improving the quality of school buildings in England, and especially those in the worst condition, with:
◦ the ambition to deliver 500 rebuilding projects over ten years
◦ construction of the first set of 50 projects beginning in September 2021 supported with more than £1bn in funding
◦ measures such as:
• creation of 21 new free schools - ten of which are set to be opened in the most deprived areas, and estimated to benefit over 15,500 children
• supporting school sports and swimming facilities - with £10m to be distributed through Sports England for offering additional support for physical exercise
• funding for repairs - commitment by the government of £560m and £200m in funding for repairing and upgrading schools and FE colleges
• reopening schools - the expectation for all schools to be reopened on 8th March, following schools having been closed to all but the most vulnerable and the children of key workers since early January
• support from the DfE on EdTech:
◦ the Get help with technology programme - improving access to EdTech and remote education by providing laptops and other devices to disadvantaged children
◦ EdTech Demonstrator Schools and Colleges Programme - offering peer-to-peer support and sharing best practice on the use of EdTech
• the DfE's SENDtech pilot - trialling assistive technologies during the 2020-2021 academic year, helping to understand best practice and backed by £300,000 in investment
• Changing Places Toilets:
◦ now made compulsory in new public buildings with a capacity of 350 or more people to give severely disabled people better access to public places
◦ with the DfE seeking to integrate the approach to its review of design specification and guidance for new school buildings, expected to be completed in May 2021
• All new developments must meet local standards of beauty, quality and design under new rules - the recent MHCLG proposal for local communities to be central in decisions on new buildings and developments in their areas, and to be able to set the standard for how they want their local areas to look through a design code
• policy developments around green housing and building back greener, including:
◦ the PM's Ten-Point Plan for a Green Industrial Revolution - including the aim to make public buildings more energy efficient, and simultaneously create more jobs
◦ the Public Sector Decarbonisation Scheme - providing grants to help public sector bodies make the transition to greener energy use and decarbonisation
• the ongoing Review of Building Bulletin 100 - outlining expectations for fire safety in schools, and with the DfE yet to have updated its guidance on, for example, whether sprinklers will be made mandatory for the rebuilding programme
• related policy strategies and plans, such as:
◦ The EdTech Strategy - seeking to transform the use of educational technologies by schools, colleges and universities, supported by £10m in funding
◦ the School Sport and Activity Action Plan - seeking to improve young people's access to an hour of exercise a day through local partnerships with sports organisations and by involving schools and teachers, followed by a further funding boost of £2.4m encouraging schools to open up their facilities to activity clubs outside of school hours
◦ the Obesity Strategy - supporting children and adults to turn to healthier habits including by banning unhealthy food advertising.
Speakers and attendees are expected to be a senior and informed group including Members of both Houses of Parliament, senior government and regulatory officials involved in this area of policy, as well as stakeholders from across the education sector including school leaders, teachers and teacher groups, programme administrators, construction firms, facilities management groups, virtual learning platforms, counsellors and wellbeing officers, student support groups, sports clubs and activity providers, architects, pedagogues, special educational needs groups, researchers from academia and higher education, together with reporters from the national and specialist media.
This is a full-scale conference taking place online and will include:
• full, four-hour programme including comfort breaks - attendees will also get a full recording and transcript to refer back to
• information-rich discussion involving key policymakers and stakeholders
• conference materials provided in advance, including speaker biographies
• speakers presenting via webcam, accompanied by slides if they wish, using the Cisco WebEx professional online conference platform (easy for delegates - we'll provide full details)
• opportunities for live delegate questions and comments with all speakers
• a recording of the addresses, all slides cleared by speakers, and further materials, is made available to all delegates afterwards as a permanent record of the proceedings
• delegates are able to add their own written comments and articles following the conference, to be distributed to all attendees and more widely
• networking too - there will be opportunities for delegates to e-meet and interact.
Full information and guidance on how to take part will be sent to delegates before the conference.