Countdown to Reservations End Date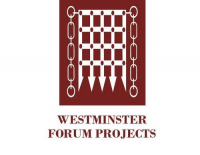 Event Details
Starts on:
27/04/2021 08:30 AM
Ends on:
27/04/2021 12:55 PM
Description
This one day conference will examine policy priorities for raising educational attainment in the wake of the pandemic, including discussion on the National Tutoring Programme.
Areas for discussion will include:
• priorities and options for supporting early years, primary and secondary students in catching up in the wake of COVID-19
• international perspectives on catch-up tutoring
• supporting educational attainment in deprived communities
• the effect of student mental health concerns on educational attainment.
The agenda includes case studies on:
• local and community partnerships and their role in supporting early development
• school partnerships and collaboration, and their impact on raising attainment through
• effective use of resources for catch-up studies
• joining up services and targeting support for disadvantaged children.
The agenda will include:
• Priorities for catching up on learning and delivering the National Tutoring Programme
• Key issues for attainment in the wake of the pandemic
◦ Improving provision and access to remote education
◦ Factors underlying regional disparities in educational inequality and priorities for supporting areas most in need
◦ Student mental health in the wake of the pandemic and effect on educational attainment
• Catch-up tutoring - insights from international practice
• Case studies in raising attainment
◦ The use of local and community partnerships in supporting early development
◦ Best practice in the effective use of resources for catch-up studies
◦ Targeting support for disadvantaged children and joining up services
◦ Raising attainment through school partnerships and collaboration
• Catch-up studies at secondary level - subject-areas of focus, adjustments to examinations, and supporting transitions into post-16 study
• Next steps for supporting educational attainment.
Areas for discussion will include:
• The National Tutoring Programme
• Factors influencing the attainment gap - both during and post-pandemic
• International catch-up tutoring
• Supporting educational attainment across early years, primary and secondary studies - including case studies
• Supporting attainment amongst secondary level and post-16 students.
A scan of relevant developments:
• Billion pound COVID catch-up plan to tackle impact of lost teaching time - government's announcement last year, accompanied by the £350m National Tutoring Programme, which aims to provide the most disadvantaged students with high-quality tuition
• New Commissioner appointed to oversee education catch-up - the DfE announcement of Sir Kevan Collins as Education Recovery Commissioner
options for enabling children to catch up - including potentially extending the school day, shorter summer holidays, virtual classes, and online lessons
• The impact of COVID-19 on education and children's services - the Education Select Committee inquiry focussing on how vulnerable children are affected, in both the short- and long-term
• Education in England: Annual Report 2020 - the Education Policy Institute's annual report, which highlights the state of play with educational attainment in the wake of the pandemic, with findings indicating a stalling of progress in closing attainment gaps, including:
◦ the gap between disadvantaged students and their peers having recently ceased closing for the first time in a decade, accompanied by early indications that it has begun widening again
◦ the primary-level attainment gap having widened for the first time since 2007, now amounting to 9.3 months' worth of learning
◦ recent increases of students struggling with persistent poverty contributing to the slowing down of progress to close the disadvantage gap
◦ disadvantage gaps remaining particularly acute in West Midlands, the North, and parts of Southern England, with poorer pupils being over two years behind in some areas
• the 16 to 19 Tuition Fund - a one-off funding package for the 2020-21 academic year, worth £96m, helping 16-19 providers provide small group tuition in English, maths and other courses to mitigate against the disruption caused by the pandemic
• the new Early Years Foundation Stage (EYFS) framework - including an increased focus on language, literacy and numeracy skills and due to be made statutory from September 2021 onwards, and with early adopter providers currently testing out the framework
• Early years support package to help close COVID language gap - including £9m for supporting early language skills and £23m for Maintained Nursery Schools in the 2021 summer term
• Remote education research - a recent Ofsted report on remote education finding students struggling to engage and stay motivated with remote study, and with students with SEND in particular facing challenges in this area
• Ofsted: Children hardest hit by COVID-19 pandemic are regressing in basic skills and learning - including falling back on progress with early literacy and numeracy, potty-trained children going back to using nappies, and worsening mental health and wellbeing
• Siobhain McDonagh urges Boris Johnson to address digital divide among pupils - LabourList reporting the open letter co-signed by other MPs and a number of interested organisations, highlighting the impact of digital inequalities on educational attainment during compulsory remote education
• Government support for remote learning:
◦ DfE's Get Help With Technology Programme - providing devices to students unable to access in-person education due to the pandemic
◦ EdTech Demonstrator Programme - for schools and colleges, offering peer-led support for schools on sharing best practice on EdTech and remote learning
◦ The Oak National Academy - providing free weekly video lessons across a range of subjects, covering each year group from reception to year 10.
Speakers and attendees are expected to be a senior and informed group including Members of both Houses of Parliament, senior government and regulatory officials involved in this area of policy, as well as from schools and teaching professionals, education consultancies, university academics, alternative teaching providers, subject associations, exam boards, assessment providers, representatives of trade unions and local government, edtech providers, groups representing parents and students, specialist academics and charities, together with reporters from the national and specialist media.
This is a full-scale conference taking place online and will include:
• full, four-hour programme including comfort breaks - attendees will also get a full recording and transcript to refer back to
• information-rich discussion involving key policymakers and stakeholders
• conference materials provided in advance, including speaker biographies
• speakers presenting via webcam, accompanied by slides if they wish, using the Cisco WebEx professional online conference platform (easy for delegates - we'll provide full details)
• opportunities for live delegate questions and comments with all speakers
• a recording of the addresses, all slides cleared by speakers, and further materials, is made available to all delegates afterwards as a permanent record of the proceedings
• delegates are able to add their own written comments and articles following the conference, to be distributed to all attendees and more widely
• networking too - there will be opportunities for delegates to e-meet and interact.
Full information and guidance on how to take part will be sent to delegates before the conference.