Countdown to Reservations End Date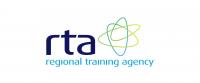 Event Details
Starts on:
12/10/2021 09:25 AM
Ends on:
12/10/2021 04:00 PM
Location:
Holiday Inn Bloomsbury, Coram Street London, WC1N 1HT
Description
Two years of disruption… what exam officers need now is guidance and stability
Two years of disrupted exams seasons have caused huge amounts of distress for students, exam officers and teaching staff across the country. It's clear that additional support is needed to ensure that despite any lost learning, students feel able to take their exams.
But what about those pupils with learning difficulties and disabilities – this can feel like a gigantic mountain to climb so, for them, even greater support and guidance is required.
JCQ will release their Access Arrangements guidance for the 2021/22 exam season in the Autumn term, and Exam Officers and SENCO Leaders need to prepare to ensure that all students have a fair and equal chance of completing assessments.
But how can this be achieved following such turbulent schooling?
This one day conference looking at the updated JCQ guidance will assist delegates to understand the role of school in delivering access arrangements, and overcoming the challenges around mental health and exam anxiety.
Returning this year to open the conference, Nick Lait, Head of Examination Services at the JCQ, will also discuss the updates to the 2021/22 JCQ Access Arrangements and Reasonable Adjustments and Instructions for conducting examinations. His first-hand experience at writing the Access Arrangements and Reasonable Adjustments and Instructions publication will give delegates a unique experience.
In addition, Samantha Garner, renowned education consultant specializing in mental health in the education sector and SEN learning, will be speaking. She is a regular presenter at national and international training events for SENCO's and exams officers.
This conference will cover:
• A review of the 2021/22 JCQ guidance
• Understanding the various adjustments that can be made for students with different needs
• What is Assistive Technology and how you can invest in the right tools for students
• What exam aids can be used
• Developing the whole school approach to Access Arrangements
• What is the COVID impact on exams and managing mental health and anxiety
• What needs to be considered for 2021/22 exams?