Countdown to Reservations End Date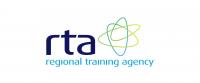 Event Details
Starts on:
13/10/2021 09:00 AM
Ends on:
13/10/2021 04:00 PM
Location:
Central London, UK
Description
The challenges of the last academic year have highlighted just how crucial the role of the Headteacher's PA is to the efficient running of a school. However, increased responsibilities don't always result in increased training, despite the need to develop the skills to adapt to future challenges.
This one day conference will provide delegates with the tools needed to develop the role and adapt to workplace changes, manage mental wellbeing, sharpen problem-solving skills, and meet legal and regulatory framework guidelines.
Learning objectives include:
• The role of the Headteacher's PA in 2021
• An essential legal and regulatory update
• Wellbeing and mental health
• Investing in essential professional development
• Technology, systems and data protection.