Countdown to Reservations End Date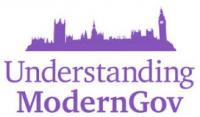 Event Details
Starts on:
19/10/2021 09:25 AM
Ends on:
19/10/2021 04:30 PM
Description
In January 2021, the UK government announced that the UK would associate itself with Horizon Europe. This means that UK research institutions can access €95.5 billion worth of funding.
Led by Linda Piálek, currently Head of European Research team at Kiel University in Germany and the former Head of Research Services at the University of Oxford, this one day online event will provide delegates with the skills and confidence to apply for research project funding.
Through interactive workshops and tutor-led discussions, attendees will gain a more comprehensive understanding of the Horizon Europe framework, learn about the objectives of the programme, the rules of participation and understand how to plan and prepare a proposal and better position their research project to secure funding.
Delegates will leave the day with a firmer understanding of the Horizon Europe funding process and in a better position to gain funds for their research project.
Learning outcomes include:
• Gain a more comprehensive overview of Horizon Europe
• Understand the policy objectives and rules of participation
• Learn how to plan and prepare a convincing collaborative proposal
• Take back an action plan on how to secure funding.