Countdown to Reservations End Date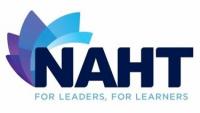 Event Details
Starts on:
20/10/2021 08:30 AM
Ends on:
20/10/2021 04:00 PM
Description
This one day online conference with the theme 'New Perspectives on Neurodiversity - Needs, Names and Knowledge' will bring together education, health and care to reflect on the changing landscape in neurodiversity, including a focus on lesser known conditions and syndromes with a genetic or chromosomal basis.
Keynote speakers include:
• Professor Amanda Kirby
• Professor Francesca Happe.
Conference aims include:
• To identify, celebrate and disseminate the excellent practice which promotes effective outcomes for young people with SEND across the whole of the education sector
• To enrich, energise and inspire the leaders whose work impacts on the experiences and achievements of young people with SEND
• To provide time to reflect, share and network within a conducive environment
• To showcase NAHT's role as a thought leader in the sector and to understand better members' interests and challenges
• To ensure that leaders attending are better equipped intellectually, emotionally and professionally to continue their vital work when they leave than when they arrived.
2021 Breakout Sessions will be as follows:
• Session one
◦ Ofsted
◦ Rare Syndromes
◦ ADHD
◦ Behaviour Hubs with John d'Abbro
• Session two
◦ SEND review
◦ Helping Parents to Help Themselves - with Grainne Saunders
◦ Foetal Alcohol Spectrum Disorder - with Shushma Jain.
All content will be available to conference delegates on demand for 30 days after the event.