Countdown to Reservations End Date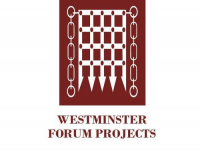 Event Details
Starts on:
24/02/2022 08:30 AM
Ends on:
24/02/2022 12:55 PM
Description
This one day online conference will consider the assessment landscape in the wake of the pandemic, including lessons learned and priorities for future provision.
Areas for discussion will include:
• the assessment system moving forward - including formative, summative, and high-stake assessment, the potential responsibilities of teachers, and alignment in the assessment system
• ensuring fairness and transparency in the system - including addressing the attainment gap and making sure provisions are made for those with additional needs
• the future use of technology and its potential impact on inclusivity.
Keynote contributions will be heard from:
• Dr Phillip Wright, Director General, The Joint Council for Qualifications
• Roy Blatchford, Chair, ASCL Independent Commission into the 'Forgotten Third'
• Derek Richardson, Vice President and Senior Responsible Officer, Pearson
• A senior speaker confirmed from OCR.
Sessions in the agenda will include:
• England's assessment system in the wake of the pandemic - lessons learned, the use of Teacher Assessed Grades (TAGs), and creating a fair and equitable system going forward
• The future place of formative, summative, and high-stake assessment, the role of teachers, school accountability, and supporting student progression and development at ages 14-19
• Instilling fairness and transparency - targeted support for disadvantage students, assisting students with SEND and achieving an even playing-field for all
• The education sector's priorities for assessment
• The future role of qualifications in determining employment outcomes
• Supporting student success and those that leave school without the required qualifications
• Future use of technology - remote and digital assessment and invigilation, assistive technologies, improving inclusivity, and ensuring qualifications equip students with the digital skills to succeed post-16
• Key regulatory priorities moving forward.
This is a full-scale conference taking place online and will include:
• full, four-hour programme including comfort breaks - delegates will also get a full recording and transcript to refer back to
• information-rich discussion involving key policymakers and stakeholders
• conference materials provided in advance, including speaker biographies
• speakers presenting via webcam, accompanied by slides if they wish, using the Cisco WebEx professional online conference platform
• opportunities for live delegate questions and comments with all speakers
• a recording of the addresses, all slides cleared by speakers, and further materials, is made available to all delegates afterwards as a permanent record of the proceedings
• delegates are able to add their own written comments and articles following the conference, to be distributed to all attendees and more widely
• networking too - there will be opportunities for delegates to e-meet and interact.
Full information and guidance on how to take part will be sent to delegates before the conference.