Countdown to Reservations End Date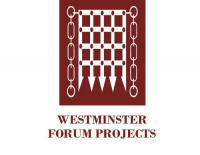 Event Details
Starts on:
14/07/2022 08:30 AM
Ends on:
14/07/2022 12:55 PM
Description
This one day conference will focus on the future of the level 3 qualifications system following the review of post-16 qualifications, and as the Skills and Post-16 Education Bill continues its passage through Parliament.
Areas for discussion will include:
• designing a coherent qualifications system
• next steps for funding
• the continuation of the T Level rollout
• raising awareness of the qualification
• progression routes under the new system
• encouraging collaboration between employers and the FE sector.
It will be a timely opportunity to consider the future of Applied General Qualifications, as the Government prepares to publish the list of qualifications that will be defunded from 2024 - as well as the impact of the decision on the sector and students, particularly those from disadvantaged backgrounds - and the value of AGQs within the qualifications system.
Keynote speakers will include:
• Stella Pearson, Deputy Director for T Level Delivery, Department for Education - on the continued T Level rollout following the recent publication of the latest T-Level Action Plan and the fourth T-Level Capital Fund
• Lucy Andrew, Deputy Director, Technical Education & Qualifications Reform Division, Department for Education - on the future outlook for post-16 qualification.
The agenda will also look at:
• achieving high quality provision and standards throughout the system
• information, advice and guidance (IAG) - priorities for providing clarity for students and raising awareness of qualification choice
• aligning post-16 qualifications with the needs of the labour market and tackling skills shortages.