Countdown to Reservations End Date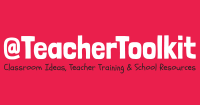 Event Details
Starts on:
24/06/2022 09:30 AM
Ends on:
24/06/2022 03:00 PM
Description
The research on teacher retention is clear. Post-pandemic, supporting schools to nurture and retain great teachers is more important than ever.
Hosted by Ross McGill and Chris Moyse, this one day event will discuss alternative approaches to performance management appraisal.
Delegates will explore action-research approaches to teaching and learning, to instil a culture for teachers to thrive and grow professionally…
The rationale is to introduce or refine current coaching processes in schools and colleges, with a signpost towards how lesson observation and appraisal could be. Chris and Ross will share how appraisal policies across the country are evolving, with pragmatic examples and processes for school leaders to reflect on and take back into their schools…
Chris and Ross strongly believe that schools can grow rather than measure teachers, holding them to account using research-informed methods that they design for themselves.
This training is ideal for school leaders and governors.