Countdown to Reservations End Date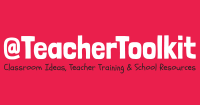 Event Details
Starts on:
02/07/2022 10:00 AM
Ends on:
02/07/2022 03:00 PM
Description
Hosted by Ross McGill, this one day event will discuss the implementation of a culture of effective study in the school and will highlight some of the key themes from the strategies and advice offered throughout his book, The Revision Revolution.
To truly 'level up' post-pandemic, some of the key strategies delegates will learn can assist with making a start in the classroom immediately.
This training is ideal for teachers and school leaders who wish to explore cognitive science and discover how to instil action-research approaches to teaching and learning at a classroom level.
Note, all attendees will receive a copy of the book, plus the training materials and resources to lead this research back in school.