Countdown to Reservations End Date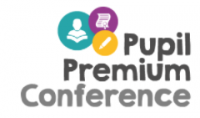 Event Details
Starts on:
13/07/2022 09:00 AM
Ends on:
13/07/2022 04:30 PM
Location:
Central London, UK
Description
This one day conference will explore the latest insights, research and best practice in delivering outstanding Pupil Premium interventions for pupils at primary and secondary levels, including in special schools, to enhance attainment and support improved learning outcomes, including as part of the Schools White Paper, Opportunity for All, which lays out ambitious plans for the levelling up of education particularly for children from disadvantaged backgrounds.
Attendees will gain key updates from leading experts and practitioners in supporting pupil progression, improving the impact of interventions to reduce barriers to learning and developing high quality strategies to narrow the attainment gap for all pupils. There will be dedicated streams for best practice interventions at primary and secondary stages, as well as for effectively deploying teaching assistants to support disadvantaged pupils.
The impact of the COVID-19 lockdown period on disadvantaged children and young people, and how to overcome this in the short and long term, will continue to be a key theme of the 2022 Conference. Considering how to best reach all pupils, discussions will be had around the implementation and impact of the Department for Education's support package, for which an additional £1.8 billion was announced in the 2021 autumn spending review, including for new activities through 2022 and beyond, and a continuation of the National Tutoring Programme, and how to ensure evidence-based spending in light of the latest government requirements.