Countdown to Reservations End Date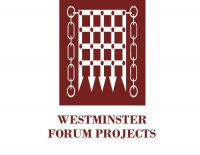 Event Details
Starts on:
27/09/2022 08:30 AM
Ends on:
27/09/2022 12:55 PM
Description
This online conference will examine the next steps for the music curriculum in England.
Stakeholders and policymakers will discuss priorities following Ofsted's review of music education - and the publication of the new National Plan for Music Education.
They will assess how schools have adapted to the new model curriculum, its impact so far on curriculum design, and areas for improvement.
Sessions also look at implementation of the National Plan, how to boost uptake at GCSE and A-Level, the position of music within the school timetable, catch-up following the pandemic, and workforce skills and resources.
Further areas for discussion include:
• improving standards - the role of regulation in instilling quality in the curriculum - widening the offer of extracurricular activities
• improving accessibility and diversity
• developing joined-up approaches - considering the role of Music Education Hubs, and cross-sector collaboration - assessing the local offer of music education across England
• future pathways - progression for music students - the wider impact of music education on young people.
The keynote session will be with Dr Steven Berryman, Director of Arts, Culture and Community, Odyssey Trust for Education; and Visiting Research Fellow, King's College London and Guildhall School of Music and Drama; and Bridget Whyte, Chief Executive Officer, Music Mark - who is a member of the expert advisory panel designing the new National Plan.
The conference will be an opportunity for stakeholders to consider the issues alongside key policy officials who are due to attend from DCMS; Creative Wales; and the Welsh Government.