Countdown to Reservations End Date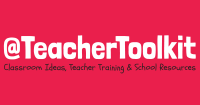 Event Details
Starts on:
26/09/2022 07:00 PM
Ends on:
26/09/2022 08:00 PM
Description
In a recent white paper, LessonUp outlined how teachers can apply Barak Rosenshine's 10 Principles of Instructions alongside 12 learning techniques and strategies, and how they can apply the principles directly in the classroom.
LessonUp is a community of teachers from around the world, exchanging lesson resources to deliver online lesson content to students. They provide over one million lesson plans and a curriculum sequence for teachers to adapt, reducing workload and improving engagement for students, in class and online.
This online session is pitched to school leaders across the UK and will highlight how they can use research strategies alongside digital tools for the classroom:
• Introductions
• Learn more about Rosenshine and LessonUp's white paper
• LessonUp in the classroom: see how it works from a teacher in secondary education
• LessonUp across a school / college: learn how school leaders can use Rosenhine's research alongide effective digital tools.
During the webinar attendees will be introduced to the team from LessonUp, plus teachers already using LessonUp software in class.