Countdown to Reservations End Date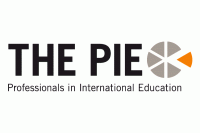 Event Details
Starts on:
26/07/2022 03:00 PM
Ends on:
26/07/2022 04:00 PM
Description
The international education sector is buzzing with claims of the transformational potential of VR, whether that's Virtual Reality, Augmented Reality (AR), Extended Reality (XR) or metaversities. Proponents say that it will enhance recruitment by transporting students to the campus experience; that it will be a game changer for the delivery of teaching, even that the future lies in the so-called 'metaversity'.
In this webinar, attendees will hear panellists cut through the noise and the buzzwords to explain these technologies, examine their potential, and assess where they are likely to settle within the educational landscape and discover whether remote learning is better served by immersive learning
The panel is one of exceptional expertise in this field: a champion and pioneer of the technology; an early institutional adopter and convert, an expert adviser on the subject in all of its potential applications, and no less than the Global Head of Strategy and Marketing at Facebook/Meta.
This is a great opportunity to learn more about the technology from experts and to put questions to them, to assess whether VR is a gimmick or godsend, set to be as transformational as the printing press.
Chaired by Nick Golding from The PIE, panellists include:
• Steve Grubbs, CEO & Co-Founder, VictoryXR
• Dr. Muhsinah Holmes Morris, Director, Morehouse Metaversity
• Jeremy Dalton, Head of Metaverse Technologies, PwC UK
• Nicole Goldstein, Global Head of Business Strategy and Marketing, Facebook/Meta.