Countdown to Reservations End Date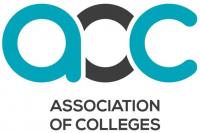 Event Details
Starts on:
11/10/2022 09:30 AM
Ends on:
12/10/2022 12:40 PM
Description
2024 and 2025 are key years for curriculum reform to be implemented, full roll out of T levels, more Higher Technical Qualifications and the proposed beginning of Level 2 and below reform.
This two day online conference will discuss the variety of reforms taking place across the sector through keynote sessions from senior staff in this area and a range of best practice sharing sessions.
We will be joined by Susan Lovelock, Director of Professional and Technical Education at the Department for Education; delegates will have an opportunity to reflect on the outcomes of the Level 3 Qualifications Review and ask a panel of experts their most pressing questions on the reforms; discuss what the outcomes will be from Level 2 and examine what the implications of these changes will look like.
Part 1 - Tuesday 11 October 2022, 09:30-12:40
Part 2 - Wednesday 12 October 2022, 09:30-12:40