Countdown to Reservations End Date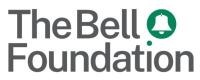 Event Details
Starts on:
01/02/2023 04:00 PM
Ends on:
01/02/2023 05:00 PM
Description
This is the second in a series of webinars exploring the role of the EAL Co-ordinator. In the first webinar, Kamil Trzebiatowski and Glynis Lloyd explored broadly how those leading in this role can work with staff members to meet the needs of learners who use EAL. In this webinar, they will go on to explore the role in greater depth, providing practical examples of how an EAL Co-ordinator can address the different needs of their own context. The webinar will refer to different case studies, looking at how the context of a school will impact the decisions of the EAL Co-ordinator.
This webinar will explore:
• Getting the start right: the induction programme for new arrivals;
• The importance of assessment and target-setting;
• The need for whole-school training;
• The importance of working with parents.