Countdown to Reservations End Date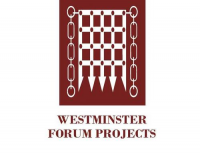 Event Details
Starts on:
20/09/2023 08:30 AM
Ends on:
20/09/2023 12:55 PM
Description
This one day online conference will be an opportunity to consider the continued rollout of T Levels in England.
It follows the Education Committee's the future of post-16 qualifications report, as well as the delays in delivery until 2024 that were announced in the T Level Action Plan.
The conference will be an opportunity to discuss:
• T Level delivery: assessing progress and the current state position
• building on best practice: lessons learnt so far and next steps for continued rollout
• T Level students: recruitment and support
• post-T Level: progression routes
• the next wave: priorities for T Levels moving forward and implications of the announced delays to rollout
• the Education Committee's report: assessing and addressing issues raised.
The conference takes place in light of concern surrounding course quality, the scope of opportunities for industry placements, and collaboration in curriculum design. Delegates will discuss next steps for engagement with employers and educators to support industry placements and raise awareness of the changing qualification landscape.
Stakeholders and policymakers will consider priorities for improving accessibility and inclusivity with the implementation of adult pilot programmes and the T Level Transition Programme, and examine the progress of students taking part in the transition year, with discussion on improving success rates and progression to level 3 qualifications.
Delegates will also assess post-T Level routes, including progression to higher education, employment and apprenticeships, looking at the role of universities, qualification providers, and employers in these pathways.
We are pleased to be able to include keynote sessions with Stella Pearson, Deputy Director for T Level Delivery, Department for Education; Carmel Grant, Deputy Director, Commissioning and Development, Institute for Apprenticeships & Technical Education; and John Yarham, Deputy Chief Executive Officer, The Careers and Enterprise Company.
Further sessions look at:
• improving access to T Levels, including for students with lower academic attainment and SEND - improving engagement with SMEs to aid accessibility in rural areas
• the expansion of qualifications to include adult learners - rectifying regional disparities in access to quality provision
• aligning provision with the needs of the labour market - helping address both local and national skills shortages
• evaluating student satisfaction and experience in the study of T Levels
• improving information, advice and guidance to provide clarity for students and educators.