Countdown to Reservations End Date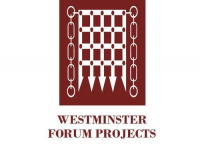 Event Details
Starts on:
25/04/2019 08:30 AM
Ends on:
25/04/2019 01:00 PM
Location:
Central London, UK
Description
This one day seminar will focus on the next steps for education technology in England.

It follows Government setting out its priorities for edtech in the summer which included a challenge for the tech industry to engage with schools to help them tackle some of the key issues they are facing - including how technology can support improvements in teaching and assessment, teacher training and learning outcomes.

Policymakers, technology companies and educationalists will discuss how to meet these challenges and look at key issues for schools, the teaching profession and for technology suppliers.

Attendees will examine latest trends in the use of technology in schools including the challenges that schools face in engaging with edtech and how industry can support schools in embracing technology, and spread best practice.

They will also consider developments in the use of technology in reducing teacher workloads, particularly in administration processes, following the government announcement of measures to support teachers in their workloads.

Further sessions will look how to improve the supply of technology to schools, including through the development of effective partnerships between schools and industry, and new approaches by suppliers to marketing.

Delegates will examine issues for schools around purchasing and commissioning technology, and ensuring they achieve value for money and can determine the effectiveness and efficiency of tech products in the buying stage.

Overall, areas for discussion will include:
• Responding to Government's edtech challenges: key priorities for the sector
• The use of edtech in schools: developing a technology-literate teaching workforce, ensuring edtech improves learning outcomes and teaching and the role of technology in reducing workload
• Improving the supply of technology: developing partnerships, value for money and key issues for suppliers.